Being one of Peterborough's fastest-growing digital agencies, Echo is constantly being asked to help install or optimise websites for better performance. Our team of digital marketing and web design gurus may know how to create engaging websites that convert, but generating sales is not as easy as it seems – just ask any experienced business owner that has success online.
Read our blog to learn why eCommerce websites can take time to yield results and why they're so important for start-ups and established businesses alike. Don't be like the 50% of new businesses that fail within their first year; invest in your eCommerce website and prepare yourself for the long road ahead. Then you can reap the rewards.
New site launched? Great. Here comes the cold, hard truth
According to eMarketer, UK consumers spent 106.46 billion pounds online in 2019. In fact, in 2019 alone, eCommerce totalled 22.3% of all retail spend. With so much money to be had, it's no wonder that businesses are continually launching new eCommerce websites. The problem is a great design can't convert alone. For an eCommerce website to be successful, it must be supported by strategic marketing and promotion efforts. In other words, they require both beauty and brains.
My website looks amazing, but where are my leads/online sales? Show me the profit!
It takes beauty and brains, remember! Your charming good looks won't pull you across the finish line. You need to evaluate your website to see if sales/lead generation are being hindered by any of the following:
Your website is beautifully designed, but it isn't focused around the product or service that you're trying to sell.
Your website is hard to understand and doesn't have a clear message or focus. Users aren't finding what they're looking for, so they're bouncing off your website and taking their money elsewhere.
Your website isn't search-engine friendly. If you don't speak to Google in its language, you can't expect Google to reward you. By not optimising your website with relevant keywords and best practices to help drive users to your website and expecting top rankings, you can count on zero to no sales.
Your eCommerce website has no Call to Actions (CTAs). Should you be lucky enough to drive users to your website, what action would you want them to take? Request a quote, book a hotel room or call you directly? Be conversion-focused and tell your users what actions to take.
Optimise for mobile-first. According to

Statista

, mobile devices accounted for 51.51% of all worldwide website traffic in 2019. Capitalise on that!

Do you like watching paint dry? No, we didn't think so. Websites which take too long to load suffer a quick death and a high bounce rate. Slow site speed kills sales.
Users don't want to play Whack-a-Mole when trying to shop online. Popups and other marketing schemes only anger and annoy – avoid them, unless non-intrusive and tasteful.
Don't you hate when people make spelling mistakes? Poorly written content doesn't just hurt your website's rankings, it also affects your website's usability and readability scores. Take pride in your content and brush up on your spelling and grammar.
Don't have a Unique Selling Point (USP)? Sadly, you are just another fish in a big pond. You need to know your company's key selling points so you can differentiate your product or service from the competition. Be the best (not just say you are!), offer better quality products/services, be cheaper or offer that something extra nobody else can.
My website looks great, where is the traffic?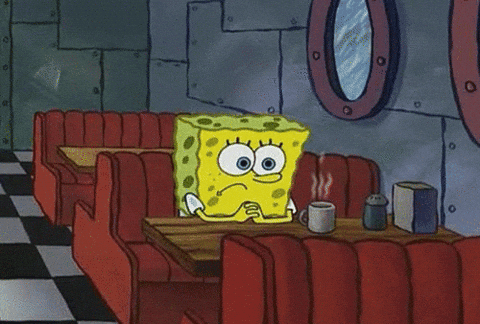 You could have the BEST website out there, but it means absolutely nothing if no one can find it. The only thing you can do is put your money (and/or effort) where your mouth is and actively draw users to your site through a variety of different tactics. It's time to put some blood, sweat and tears into getting your site out in front of your potential customers!
Experts estimate that it takes around a month for Google to fully index your website. Google first needs to review and crawl your website before declaring that it's trustworthy, relevant and maintained. Once Google decides that your website is, in fact, worthy of readership, your website will begin to rank – although new sites typically start at the bottom of the ladder. Some other ways to drive traffic to your newly ranking website is by doing the following:
Build a list of email subscribers and send them special offers to entice them onto your site (remember to think about GDPR)

Partner with social influencers who are actively engaging with your target audience. Send them your products and ask them to talk and engage about your product's benefits to their following

Create engaging social media accounts where you run promotions, special offers and giveaways for those who follow your account and interact with your posts. Just don't post ferociously if you don't have a following- no one will see it!

Regularly add great content to your blog & website that discusses company news, industry trends or give tips and tricks that'll genuinely intrigue and help your customers.
Oh I need marketing? You have to spend money to make money, you know!
We know money doesn't grow on trees, but you need to spend money to make money and grow a sustainable, scalable business that can grow.
The first thing you'll need in terms of marketing is a clear go-to-market strategy. You must determine if your product or service fits into a clear market and has a defined Unique Selling Point (USP). You should note your competitors and identify any threats to entering the market. The risk you're taking should be mitigated by the confidence you have in your business. Once you've addressed those action items, you can turn your attention to creating a slick marketing strategy.
The website design is only the start, so before you embark on your digital journey we recommend you budget (both effort and financial) for the first few years. Having a set budget helps ensure you can plan effectively and prevent sporadic costs.
I don't know what a digital marketing strategy is or what to do
Deep breaths, we'll help you through it. The first step in launching any digital marketing campaign is identifying your audience and size of the market. From there, you'll want to create a list of targets you want to hit, alongside a list of realistic business goals. Do us a favour and don't set a typical Dragon's Den goal of 10x turnover in month 3. Next, put a solid marketing plan in place, commit to it, invest in it, measure it and you'll see results. Be sure to make decisions based on substantial data and avoid throwing in the towel after two weeks of launching an SEO or PPC campaign. It's a marathon, not a sprint.
You can't just "turn on" SEO
If we had a penny for every time people have asked us to "get us to the top of Google" as if it's a straightforward flick of a few buttons, we would have a lot of pennies. Setting up a digital marketing campaign takes time and is not something you simply just "turn on."
Not sure which campaign to set up? Read about the different types of digital marketing campaigns below.
Pay-Per-Click (Google Adwords / Bing Ads)
In short, a Pay-Per-Click campaign is where you pay for the right people to see your adverts at the right time, on the right devices, when searching for the right keywords. You can control how much you spend and measure your website's engagement and reach in real time. Google Shopping campaigns are perfect for online shopping sites because they appeal to customers visually at the top of their search results page, leading to higher quality leads and conversion rates for you.
SEO
An SEO campaign is designed to help place a website at the top of a search engine results page (SERP). By targeting strategic, relevant keywords, your business will gain visibility and trust, while becoming an authoritative voice on business-related topics. Unlike Google Adwords and Pay-Per-Click campaigns, SEO is essentially free (sort of). You can't pay to choose where your website lands on a SERP and your website's position can only be increased by writing high-quality content that is helpful and matches the users search intent. Your content should be optimised with relevant keywords surrounding your business, audience and industry. An SEO campaign's primary goal is to place your website in the number one position on a Search Engine Results Pages (SERP) and increase brand awareness.
Social Media
Want to stand out? Invest in a social media campaign. Social media helps you to communicate with your customers 24/7. Now you can respond to negative reviews, promote products and support your customers instantly! Social media allows you to partner with people and brands of influence and build relationships that benefit both your business and your followers. Social media can even make your website appear trustworthy and relevant in Google's eyes when you post consistently and build a solid backlinking profile, thus driving website traffic and sales. You can always see what your competition is doing, while promoting your brand in a fun, clever way.
Email Marketing
An email marketing campaign is a cost-effective way to speak with your customers when you have something interesting to share, as long as you have a list of customers available to contact. Your customers want to hear from you, making selling to them easier and more effective. You can send your email marketing list special offers, promotions and company news, or send targeted emails to those who meet certain criteria. It's easy to measure the success of an email marketing campaign and even easier to reap the benefits from it!
Even Google don't know it all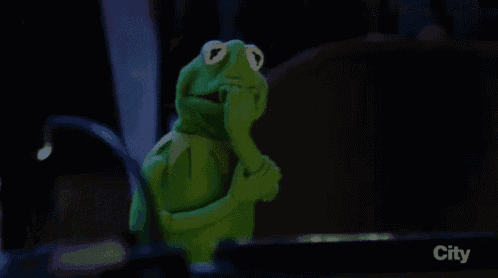 Overwhelmed? Don't worry – even Google don't know it all! Google's algorithms often work in mysterious ways and are being updated daily- some updates are small and some are what Google calls 'Core Updates'. Make sure you keep up to date with any changes and make relevant tweaks to your marketing campaign if necessary, as your search engine rankings can fluctuate dramatically when updates take place.
What do I do then?
Oh look, Echo offers digital marketing services! ?
Echo Web Solutions can help your business be seen by the right people, at the right time across all devices. Our team will continuously update and monitor your website to ensure that your customers enjoy a seamless user journey and online shopping experience. We'll discuss your products/services in length when creating your personalised content and promote your business across all available platforms to help boost sales and leads.
Our website's feature responsive design to ensure that your site looks great and converts well on any device. We're experts when it comes to implementing and managing WordPress, WooCommerce, Magento, Bigcommerce, OpenCart, ExpressionEngine, Shopify and the most widely used platforms. We're always eager to suggest which platform to use for your business. We'll even provide training should you wish to learn how to manage your platform yourself!
Already have a website but still need help? No problem. We regularly work with clients who already have a website, who simply need some help and guidance to improve visibility and generate more conversions. We have a team of SEOs, PPC specialists, web designers, web developers and graphic designers who are on hand to help transform your business' digital journey.
Despite sometimes taking some time to build momentum, a well-implemented and well-optimised website is worth its weight in gold. So what do you say? Invest in your business and invest in us. Call us at 01733 28 66 46 or email us at [email protected] to see how we can improve your eCommerce site's conversions, leads and sales!
P.S. – Don't worry, everyone has to start somewhere. Take a look at Echo's banner from our original website… ?
Contact Us
Give Us A Call
Message Us